Moving to Washington, D.C. is almost a surreal experience. In some ways, the city seems mythological; the seat of Democracy, the place where world-changing laws were made, the city where the leaders of the world's most influential countries gather to discuss important policies and events.


Of course, your first few months living in a new city are the time when you hit all of those destinations you've always heard about. The popular Washington, D.C. things to do include visiting the White House, spending the day on the National Mall, and having a tour of the National Gallery of Art. However, once you've hit all the tourist hot spots, you'll want to get a feel for the real Washington, D.C. The one the locals love!


Here are some destinations you can visit in Washington, D.C., that will give you a feeling of the real D.C.!
Georgetown Waterfront Park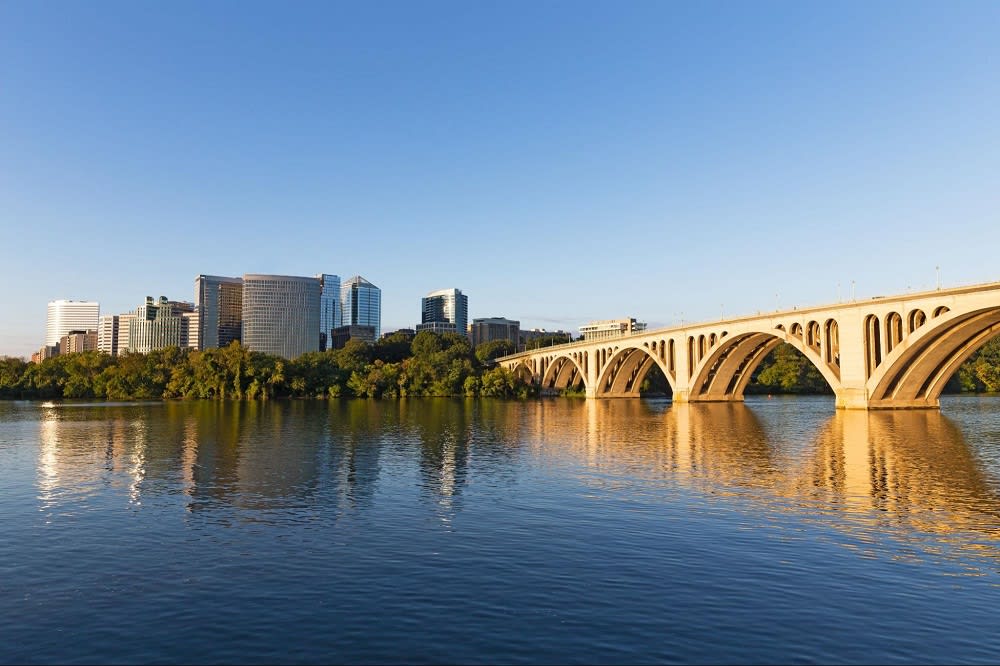 Georgetown Waterfront Park
is an incredible destination that's been one of Washington, D.C.'s best things to do since 2011. You can walk along the Potomac River from 31st to the Key Bridge. If you need to do some thinking or clear your head, spend some time wandering the Labyrinth. The Fountain is open seasonally and is a fun way to cool off on a hot summer day. Don't miss the Pollinator Gardens if you're visiting in the late spring or early summer.
Tregaron Conservancy
Tregaron Conservancy
is a hidden jewel of landscaped grounds and hiking areas in the middle of Washington, D.C. This 13-acre conservancy is home to a diverse array of plant and animal life. The grounds are beautifully landscaped, with rolling hills, fields of wildflowers, and a bubbling stream. Visitors can also find a pond filled with ducks and turtles and a wooded area that is perfect for exploring. Tregaron is open to the public from dawn to dusk, and it offers a respite from the hustle and bustle of city life. In addition to its natural beauty, Tregaron is also an important historical site. The land was once part of a farm that belonged to President James Madison, and it later served as a military encampment during the Civil War. Today, Tregaron is one of the last remaining examples of Washington D.C.'s rural past, and it is an oasis for both humans and wildlife alike.
Chesapeake and Ohio Canal
The
Chesapeake and Ohio Canal
, located in Washington D.C., is a waterway that was once used for transportation and commerce. The canal stretches from the Potomac River to the Ohio River, and it was an important link between the East Coast and the Midwest. Today, the canal is no longer used for transportation, but it remains a popular recreational spot for local kayakers, canoeists, and fishermen. The canal also provides a beautiful setting for walkers and runners, and it is a popular destination for picnics and outdoor concerts.
National Geographic Museum
Often overshadowed by the prestigious Smithsonian, the
National Geographic Museum
in Washington D.C. is a must-see for anyone interested in the world around them. The museum houses an impressive collection of artifacts and exhibits, ranging from ancient Egyptian relics to modern-day photographs. The museum is also home to a state-of-the-art theater, which regularly hosts educational films and special events.
Madam's Organ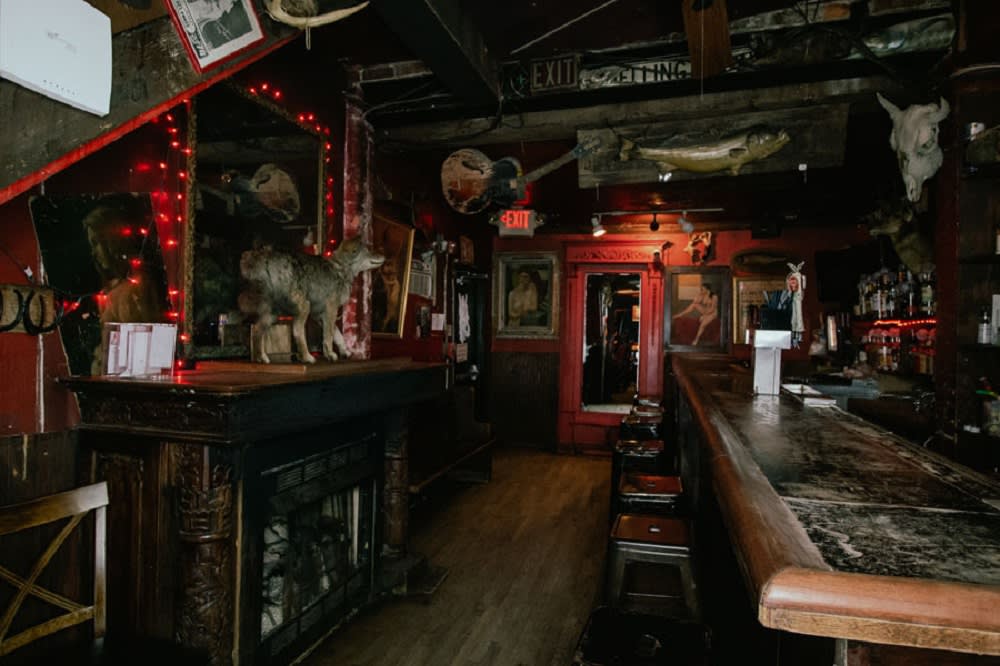 Photo courtesy of Madam's Organ
Madam's Organ is a local music venue in Washington, D.C. that features live bands and offers a unique experience for music lovers. The venue has two floors with a bar on each floor, and the music can be heard throughout the building.
Madam's Organ
also has a balcony that overlooks the stage, which is perfect for people who want to get a birds-eye view of the performance. The venue is also known for its eclectic décor, which includes antique furniture, vintage photographs, and quirky knick-knacks. In addition to its musical offerings, Madam's Organ also serves food and drinks, making it the perfect place to spend an evening.
Suns Cinema
Nestled in the U Street Corridor of Washington, D.C.,
Suns Cinema
is a locally owned and operated art house movie theater. Unlike many modern multiplexes, Suns Cinema has only two screens, which allows it to show a greater variety of films. In addition to offering an eclectic mix of movies, the theater also hosts regular events such as screenings of cult classics and themed trivia nights. Moreover, Suns Cinema takes pride in its commitment to supporting independent filmmakers. The theater frequently hosts meet-and-greet events with directors and producers and Q&A sessions with cast and crew members.
Tryst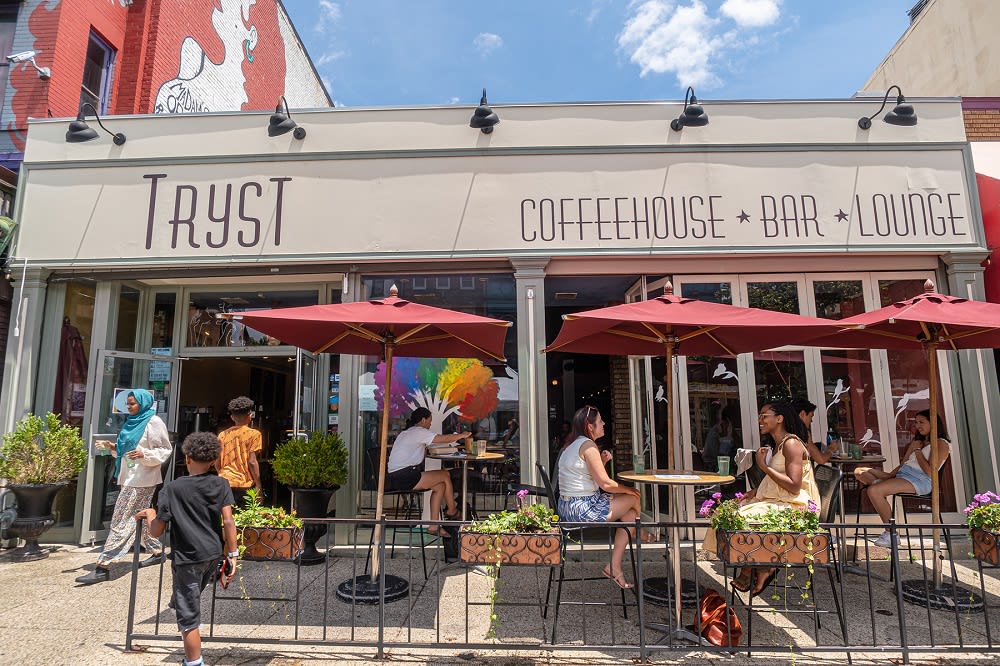 Photo courtesy of Tryst
Washington, D.C. is known for its many historical landmarks and museums, but it also has a vibrant coffee culture.
Tryst
is a popular coffeehouse located in the Adams Morgan neighborhood. The coffee shop has a cozy atmosphere and offers a variety of specially crafted coffees and teas. In addition to hot and iced beverages, Tryst also serves pastries, sandwiches, and salads. The menu changes seasonally, so there are always new options to try. The coffeehouse also hosts live music on Friday and Saturday nights. If you're looking for a place to relax and enjoy a good cup of coffee, Tryst should definitely be added to your list of Washington D.C. things to do.
D.C. is a very diverse city, so you'll never find yourself bored or without something to do. There's always something going on, whether it's a musical performance, a political rally, or simply exploring one of the many neighborhoods. D.C. is an easy city to navigate, even if you don't have a car. The Metro system is extensive and efficient, and there's always Uber or Lyft if you need a ride. So if you're looking for an exciting place to call home, D.C. may be just the place for you. When you're ready to look at the beautiful homes available in Washington, D.C., give The Heyward Homes Team a call!